Lead. Change. Impact
Helping educational leaders GET RESULTS in student achievement.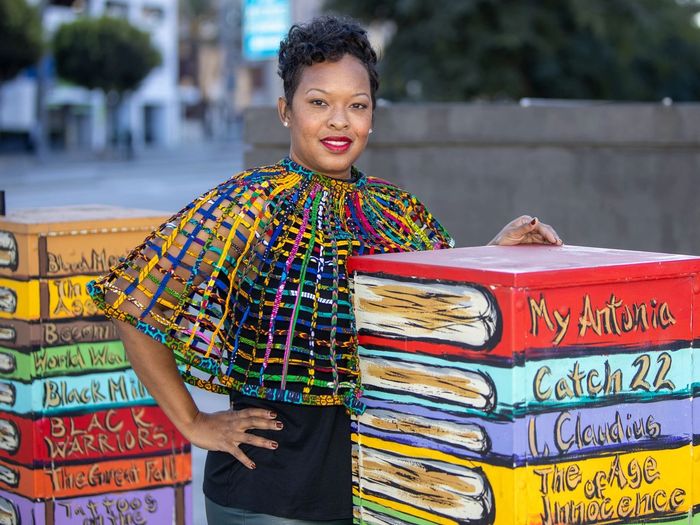 Why choose us
We service the needs of all educational leadership shifts and dilemmas.
If you do not see your exact need, please contact us, we most certainly can support you.
To make impact in student achievement, we help educational leaders:
Learn how to influence the behaviors and actions of others.
Make decisions with clarity using systems thinking.
Design instructional systems for impact.
Lead and earn trust that accelerates the impact of their decisions & actions.
Develop a presence of compassion and strength.
LEADERSHIP CLIENT TYPES
Chief Academic Officer
Chief of Schools
Assistant/Associate/Jr Superintendent
Principal Supervisor
Executive Director/Director
Principal/Assistant Principal
LEADERSHIP SERVICES
Team Dynamics/Development
Strategic Planning, Continuous Improvement, Improvement Sprints
Facilitative Leadership
Systems Thinking & Design
Complex Education Change Management
Executive Presence
Coaching Impact
School Walkthroughs
Defining/Shifting Culture
Impacting Community to Action
Parent Inclusion for Impact
Principal Supervisor to Principal Coaching
Instructional Systems for Impact
LEADERSHIP PROCESSES
Executive Coaching / Coaching
Thought-Partnership
Consultant/Advisor
Leadership Content Design/Development
Leadership Facilitation/Professional Learning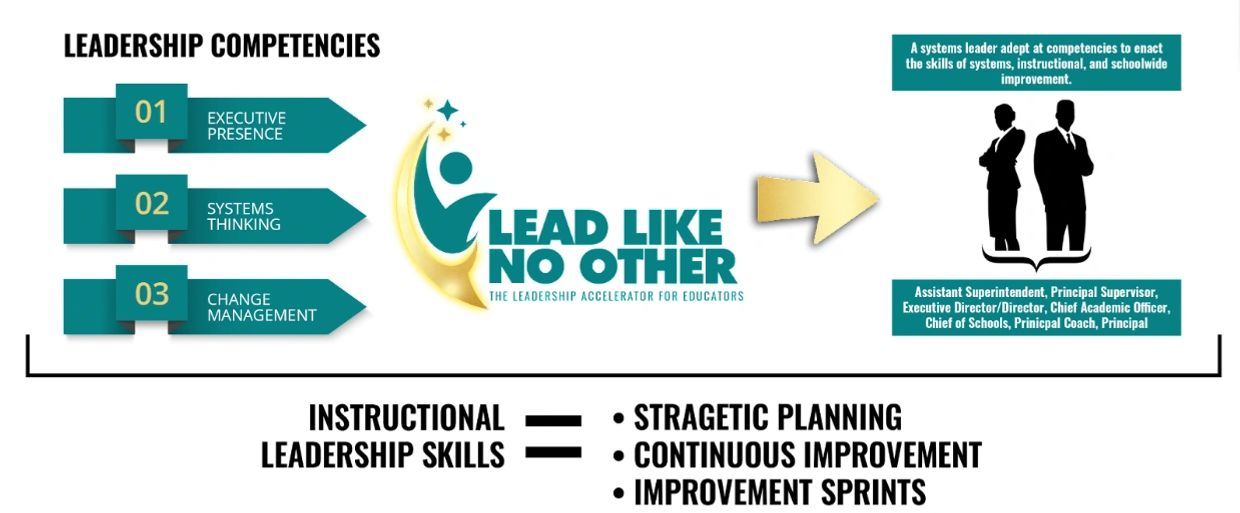 THE LEADERSHIP ACCELERATOR FOR EDUCATORS
This online course is designed for educational leaders.
The 3 leadership competencies equip a leader to make scalable, sustainable and transformational change in 2 years.
This series is designed with an activity action planning workbook to map out the implementation of the leaders' transformational plan across the 6 courses. The 3 leadership competency courses are in depth learnings on developing each competency at its highest impact.The 3 leadership skills courses provide structure for developing and executing each skill using the 3 competencies.
Coaching is also available for the program, but not required to achieve success from the online professional learning program. Coaching is recommended for leaders who lack accountability partners or structures towards targeted outcomes.
Want to go deeper?
Learn to apply each of the competencies and skills in your leadership context. Using your current or aspirational leadership needs, watch your leadership growth begin to influence the actions and behaviors of the adults you lead, experience the systems shifts that begin to produce the right conditions for transformation, and establish your legacy as your students accelerate their learning under your leadership.
Price: $998